Mission
THE Turning Point
Rehabilitation of the mentally ill
At The Turning Point, we understand the isolation and profound sense of dejection experienced by individuals with mental illness, who often feel unworthy and disconnected from the society. Our primary goal is to help them feel accepted, overcome the trauma of seclusion and discrimination, and experience the joy of engagement and meaningful occupation. Through meticulous counseling, we strive to rebuild their confidence, enabling them to reintegrate into the society. Our rehabilitation process emphasizes two essential components:
1. Social Rehabilitation:
Under our social-economic rehabilitation programs, Turning Point implements tested and methodically designed activities to enhance communication, attention, concentration, reaction time, attitudes, and behavioral practices of individuals, promoting their efficiency in society.
Our Social Rehabilitation Schedule encompasses a range of therapeutic techniques, including group and individual therapy, role-modeling, debates, art therapy, music therapy, problem-solving sessions, and games tailored to improve attention and communication skills. During these activities, we prioritize creating an empathetic and supportive atmosphere.
Social rehabilitation at Turning Point is crucial for restoring confidence and equipping individuals with essential social and communication skills. Our methods include:
Group therapy
Relaxation therapy
Improving communication skills
Group games specifically designed to enhance attention and concentration
Debates and extempore speeches
Encouraging literary works
Organizing occasional long-distance or short trips
Sessions to improve assertiveness
Regular physical exercise
Daily news recollection
Hobby development
Cooking classes to enable independent meal preparation
After implementing these steps, individuals with mental illness receive comprehensive training for economic rehabilitation.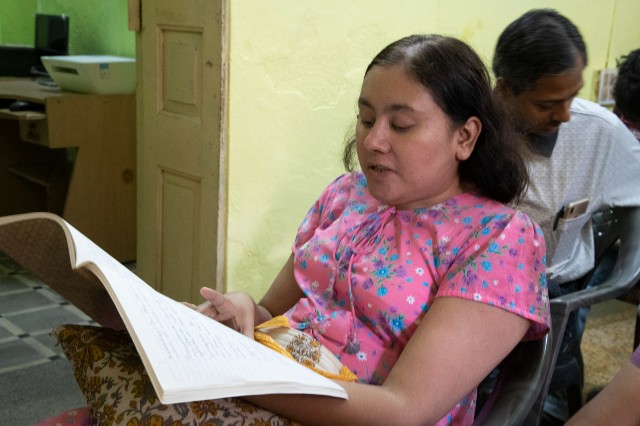 2. Economic Rehabilitation:
Our Economic Rehabilitation Schedule focuses on preparing individuals for self-supported earning and reintegrating them into the mainstream of life. We conduct model job interviews, offer competitive knowledge training, and provide computer certificate courses. We also encourage individuals with special abilities in areas such as art, writing, music, or dance to pursue jobs that align with their talents. Regular handicrafts training is provided, tailored to the unique abilities of each beneficiary. Continuous counseling is offered to enhance their motivation for work.
At Turning Point, we believe in promoting holistic well-being. We organize regular picnics, cultural events, parties, and exhibitions, and participate in television and radio programs to showcase the talents and achievements of individuals in our program. Furthermore, we conduct workshops to raise awareness about positive mental health and challenge the stigma associated with mental illness, aiming to eradicate the misconceptions that label individuals as "mad."
Through our comprehensive rehabilitation programs, Turning Point strives to empower individuals with mental illness, enabling them to regain their confidence, skills, and independence. We are committed to creating a society that embraces and supports the mental well-being of all its members, fostering inclusivity and breaking down the barriers associated with mental health.
Awareness
Lack of knowledge about mental illness often leads to discrimination against those suffering from it, affecting job opportunities, marriage prospects, and social acceptance. To combat this, Turning Point conducts extensive awareness campaigns and seminars in professional and non-professional settings, including academic institutions, clubs, philanthropic organizations, factories, and government enterprises. We also reach out to remote villages to spread awareness about the commonness of mental illness, preventive measures, and caregiving techniques. By educating the public, Turning Point aims to reduce the stigma surrounding mental illness and promote a more inclusive society.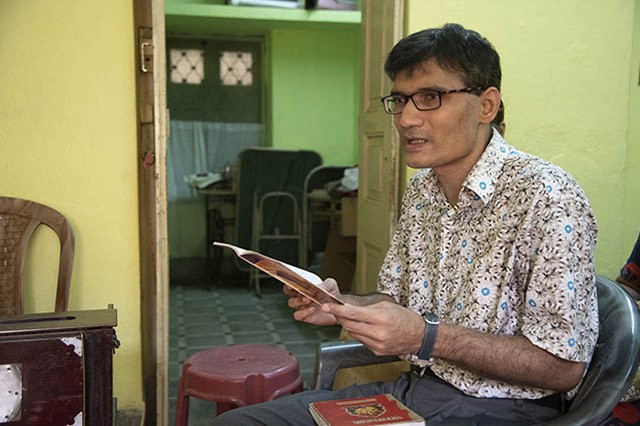 Eradication of Stigma Attached to Mental Health
The persistent stigma associated with mental health problems is often labeled as 'madness'. Turning Point strives to combat this stigma through rigorous awareness programs, rehabilitation, and showcasing the talents of its beneficiaries in the press, media, cultural events, and sports. By facilitating their earning opportunities and fostering effective communication and assertiveness skills, Turning Point empowers mentally ill individuals, helping them regain confidence. Unlike conventional approaches, Turning Point transforms discriminated individuals into confident workers who view their condition as a manageable health problem.
General Treatment Is Not The Ultimate
Bearing the positive outcomes of rehabilitation, awareness, and motivation, Ishita Sanyal introduces a singular and unique idea to combat stigma, seclusion, and discrimination. Her vision revolves around the formation of a Free Society, where Turning Point establishes mutual business-like agreements with various enterprises and multinationals. Through these partnerships, both the investors and Turning Point beneficiaries would financially benefit from the arrangement.
The innovative concept proposed by Ishita aims to address the pressing issue of joblessness, which perpetuates mental discrimination. By garnering support from contributors and investors, Ishita believes that mentally challenged individuals can actively participate in practical life, taking on responsibilities and gaining valuable experience. They would be compensated for their work, which would contribute to the overall production and financial profitability of the investors, the mentally challenged servicemen, and Turning Point itself.
Here's how the concept would work:
Contributors provide their share of financial support.

Patients are engaged in practical life, taking on responsibilities and gaining practical experience while receiving fair compensation.

Turning Point obtains the necessary resources to further its mission.

The barriers created by disabilities and joblessness due to discrimination find a sustainable solution.
This innovative approach not only addresses the economic challenges faced by mentally challenged individuals but also breaks the cycle of discrimination by providing them with meaningful opportunities for self-empowerment and financial independence.