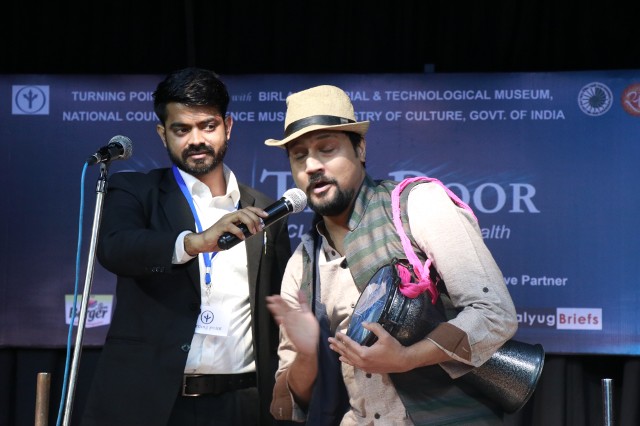 Celebrating 25 years journey
The Turning Point joyfully celebrated its 25-year journey in the field of Mental Health through a week-long program in January 2023. The festivities commenced with a global online program in collaboration with Global Play Brigade on 7th January, featuring participants from various countries in a pan-India competition. The event showcased the talents of specially-abled individuals through music, drama, recitation, and dance, fostering connections and a sense of development. Additionally, a cultural program took place at Sarat Sriti Sadan in Kolkata on 13th January, followed by a special program at the British Deputy High Commissioner's Office on 16th January. The Silver Jubilee celebration also included the release of a documentary on Mental Health by The Turning Point, furthering their commitment to raising awareness and support for mental well-being.

Every year, Turning Point organizes a vibrant Bijaya Sammelani after the grand festival of Durga Puja in West Bengal. This joyous event brings together our members, volunteers, and clients to exchange greetings and indulge in delightful sweet treats. It symbolizes the triumph of good over evil and serves as a reminder of the significance of community and unity. By fostering a sense of togetherness, this celebration strengthens our team's bonds and inspires us to persist in our mission of creating a better society.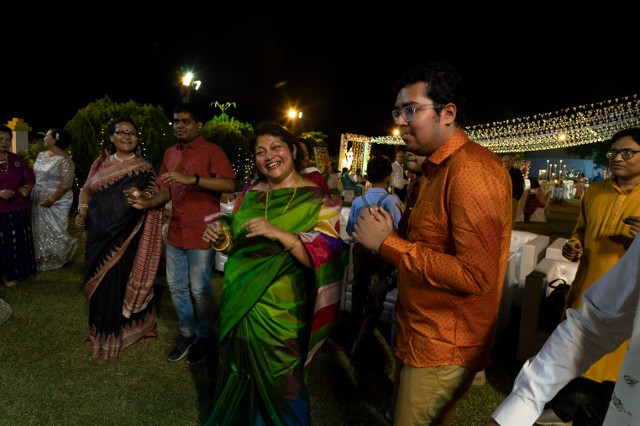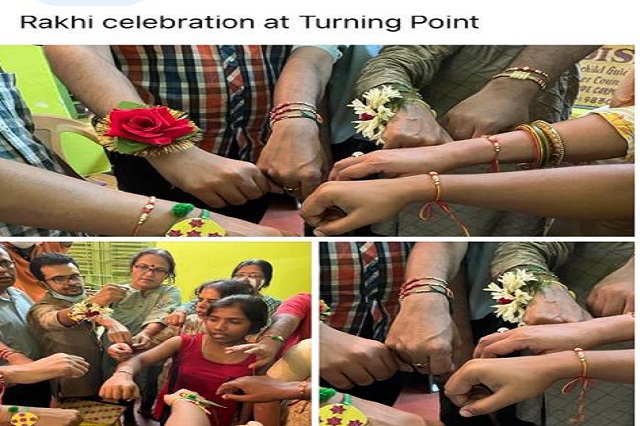 Rakhi Bandhan, a festival that honors the bond between siblings, is celebrated with great enthusiasm at Turning Point each year. Our events not only emphasize sibling love and bonding but also celebrate the relationships within our team. We distribute Rakhis, sweets, and gifts to our clients and mentally abled children, spreading love and making them feel cherished. This event serves as a reminder of the significance of sibling relationships and fosters a sense of community spirit among all involved.
Turning Point regularly organizes picnics to provide a refreshing break to its members and to promote team bonding. Recently, two picnics were organized, one at Eco Park and the other at a Baganbari near Boral, with the Rupnarayanpur branch also joining in the second outing. The picnic was an extension of the Silver Jubilee Anniversary, and everyone had a great time enjoying the sumptuous food, merry-making, and happiness all around. A football game was also organized, adding to the fun and excitement of the day. Such events help to promote a sense of community and togetherness among Turning Point members.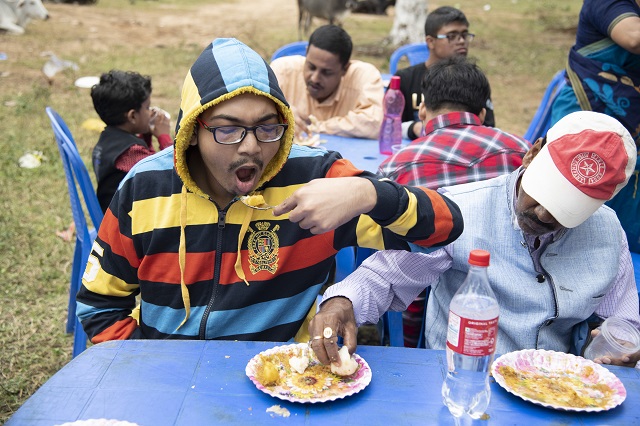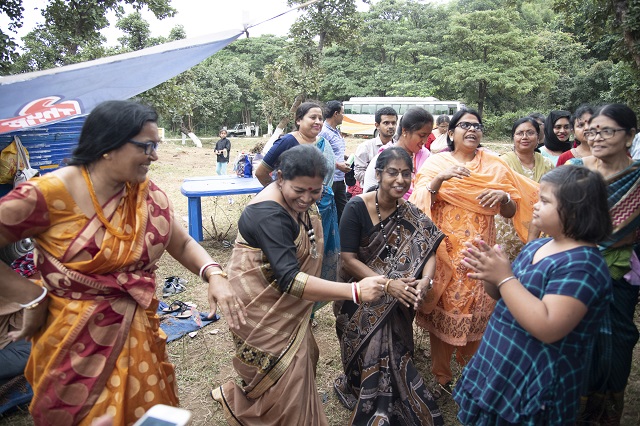 Turning Point also organizes an Annual Excursion for its beneficiaries and their families. In 2023, an excursion to Sitong, Darjeeling, and Lamhatta was conducted from 7th April to 11th April, providing a refreshing change for all. The trip was enjoyed by our beneficiaries, who got to spend time with their loved ones and explore new places. It was a wonderful opportunity for them to unwind, relax, and create lasting memories.

Turning Point celebrates the birthdays of its clients with great enthusiasm. We believe that every individual is special and deserves to be celebrated. On their special day, we organize events that include cake cutting, music, and dance. This not only brings joy to our clients but also helps us to strengthen our bond with them. It is a small but meaningful gesture that shows them that they are valued and loved.