To provide a platform to all the specially-abled persons a unique talent hunt competition was started  to OPEN THE DOOR of the society. Here every participant is considered as a winner in the programme. Till now the categories are vocal & instrumental Music, Dance, Drama, Recitation, Creative writing & all forms of creativity. Open The Door event started 10 years back in 2013. After lockdown, we transformed it into a virtual programme where participants from all over India took part.
Global Play Brigade USA joined hands with us from 2021. This event served as a platform to commemorate their journey and promote mental health awareness. Participants from around the world joined in, creating a sense of connection and inclusivity. The event highlighted the power of virtual platforms to bring people together, regardless of geographical location, and create an environment of support and celebration.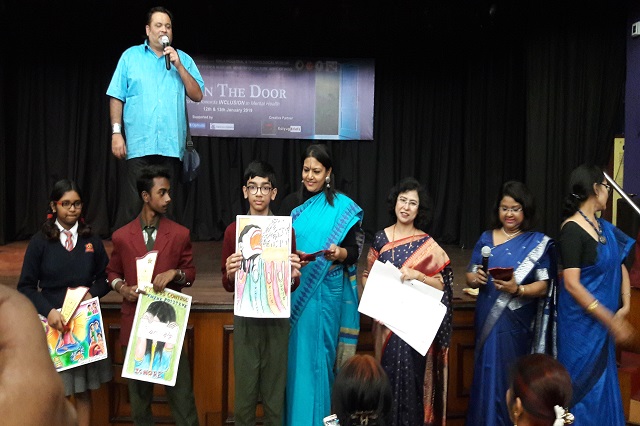 During the "Open The Door" event, Ashwini, a member of Turning Point's Rupnarayanpur branch, experienced a positive transformation. Initially hesitant, his active participation and newfound enjoyment of the program showcased the power of inclusion and virtual connection. The event provided Ashwini with a sense of belonging, enabling him to overcome challenges and thrive in the supportive community.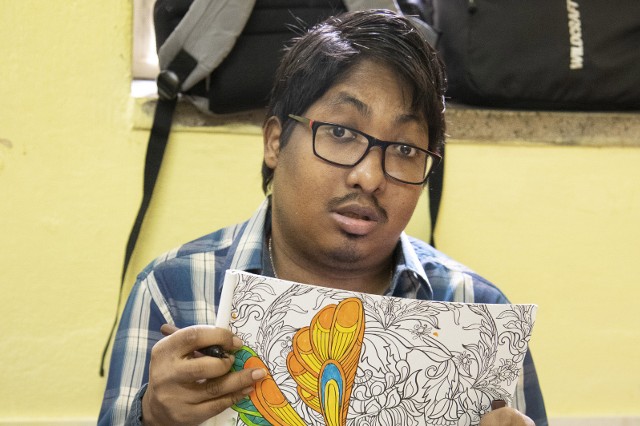 Turning Point also works diligently in the field of art & handicrafts. The organization consistently highlights the magnificent hidden talents of its clients. Through meticulous efforts, our clients produce quality paintings, collages, origami, and a wide range of handicraft items such as consumer accessories, decorated pottery, children's items, and various household and office utility items. The clients actively participate in the creation and sale of these products, receiving the entire proceeds as a measure of motivation, and inspiration, and to boost their self-esteem. We have witnessed remarkable progress, with clients even excelling in painting colored T-shirts and generating handsome profits.

At Turning Point, we also provide vocational training programs in various art forms, such as fabric work handbag making, jewelry making, and other handicrafts work. These programs not only promote artistic expression but also help our clients become self-reliant and earn a living through their creativity.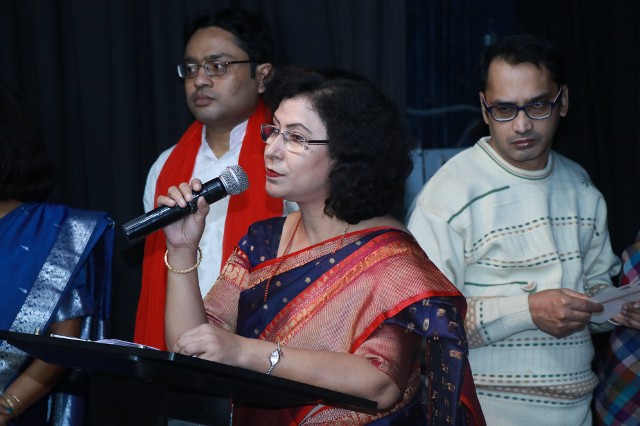 Parents Awareness Program
Raising awareness among parents is essential for the rehabilitation of mentally ill individuals. Turning Point is actively involved in organizing programs and workshops to educate parents about effective parenting techniques, fostering independence, instilling responsibility, and teaching anger management skills. By equipping parents with these valuable tools, they can effectively support their specially abled children and promote their integration into society. Recently, a parents' awareness program was held at Dakshin Kalikata Sansad, where parents learned practical strategies for supporting their children with mental illness. The program aimed to create a supportive community and enhance understanding and acceptance of mental health challenges in society.

Collaboration with NGOs brings several benefits to Turning Point. Working together with other organizations can bring in more resources, expertise, and networking opportunities. It can also lead to the exchange of ideas and best practices to help improve the quality of services provided by Turning Point. Additionally, collaborating with NGOs can help to expand the reach of Turning Point's services to a larger population. The Turning Point recently collaborated with Halo Heritage, a Kolkata-based NGO, for a cultural program held at the Sacred Heart Church. This collaboration provided an opportunity to promote Turning Point's mission and services to a wider audience and also helped to build a stronger partnership between the two organizations.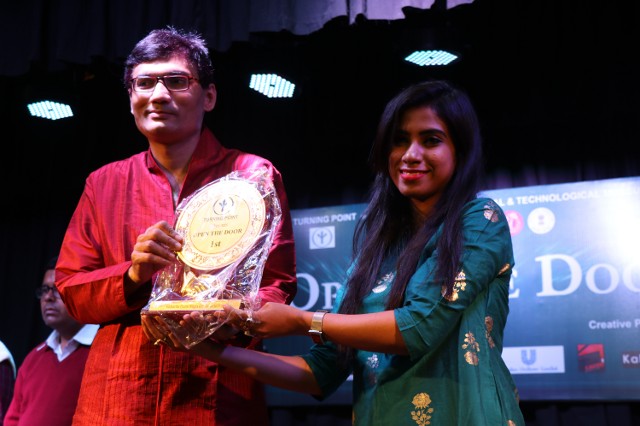 At Turning Point, fostering creativity and developing skills and talents is of utmost importance. We believe that innovative games and activities are key to enhancing abilities, reducing inhibitions, and promoting self-expression. Our dedication to introducing new games and activities goes beyond behavioral therapy, as they also stimulate observation, motor skills, wit, and the confidence to shine in public. In addition to creative writing, we also encourage talents in various fields such as music, lecture, recitation, elocution, extempore speaking, and debate. We provide opportunities and support for individuals to explore and excel in these areas, nurturing their unique abilities and helping them discover their true potential.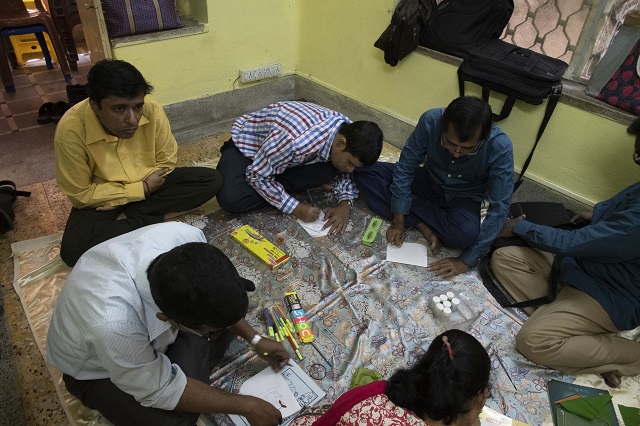 Computer Education and Spoken English
At Turning Point, we understand the significance of computer education and spoken English training in today's job market. These training programs are designed to equip individuals with essential skills that are in high demand. In an increasingly digital world, computer literacy is crucial for various professional roles. Moreover, proficiency in spoken English opens doors to better career opportunities and effective communication. By offering this vocational training, we empower individuals to enhance their employability and regain financial stability and prospects. Unfortunately, due to the impact of the COVID-19 pandemic, we had to temporarily close our center. However, we are delighted to announce that we have reintroduced these training programs, ensuring the affected individuals can continue to develop their skills and pursue brighter futures.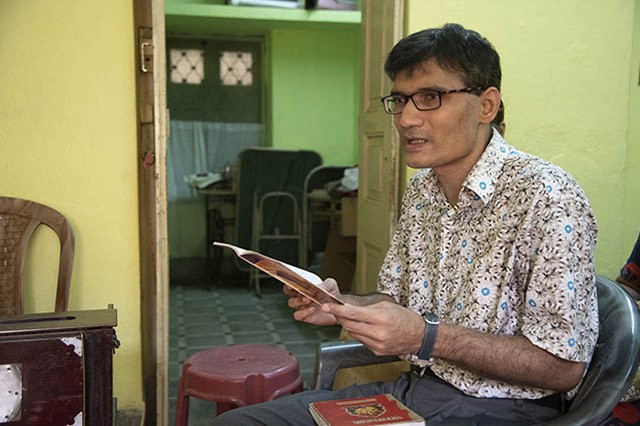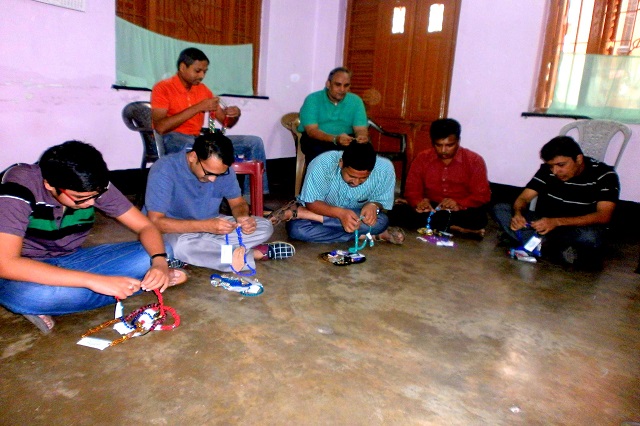 Empowerment & Employability
Turning Point is dedicated to the empowerment and employability of individuals who are suffering from mental illness and are specially-abled. We are actively working to recognize the immense talent and potential within each client, and through our programs, we strive to enhance their skills and capabilities. By providing comprehensive support, vocational training, and personalized development plans, we aim to boost their confidence and equip them with the necessary tools for successful employment. Our goal is to break down barriers and create a more inclusive society that values and embraces the diverse abilities of all individuals, fostering a sense of belonging and independence.

Transforming Patient To Performer
At Turning Point, our mission is to transform patients into performers by nurturing their talents and enhancing their skills. We believe in the power of holistic development, and we provide various opportunities for growth and therefore, we offer a range of activities. Newspaper reading and discussions create a platform for individuals to share their feelings, views, and knowledge about social conditions, making them feel connected to society. Debates encourage individuals to express their viewpoints, develop communication skills, and promote positive social interaction. Music sessions provide an outlet for self-expression, allowing individuals to explore their musical talents and gain exposure through television and radio. Creative writing nurtures the gift of writing, with opportunities for publication or jobs in news agencies and mass communication courses. Elocution, extempore, and lectures on various subjects enhance comprehension, pronunciation, creativity, and stage performances, enabling individuals to broaden their horizons and potentially pursue careers in broadcasting.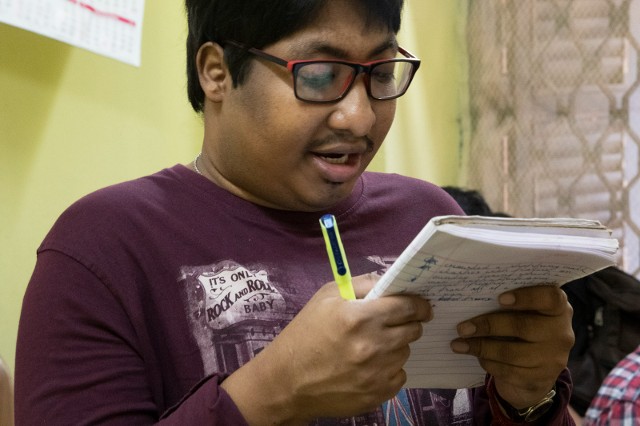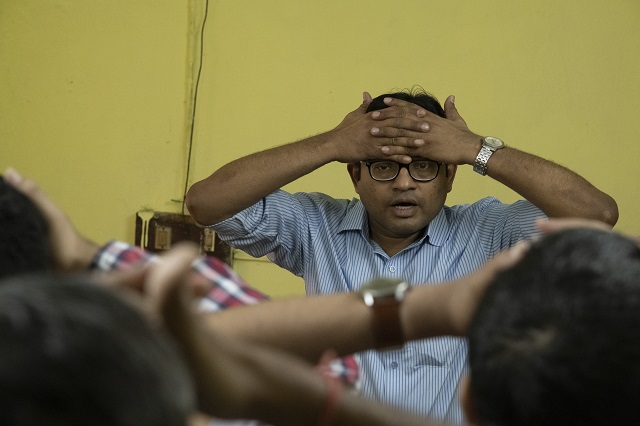 Turning Point actively support the physical well-being of individuals with mental illness. Recognizing the positive impact of exercise on their overall health, we provide dedicated exercise programs guided by a Physical Training Teacher. These programs are specifically designed to address common challenges such as lack of motivation, apathy, laziness, and depression. By incorporating regular exercise into their daily routines, individuals can experience improved mood, increased energy levels, and a sense of well-being. Our goal is to empower individuals to take control of their physical health and enhance their overall quality of life.
Relaxation therapy is an essential component of Turning Point's approach to caring for the specially-abled. The therapy involves teaching techniques to help individuals manage stress, anxiety, and depression. Our expert faculty members demonstrate these techniques, provide guidance, and closely monitor the performance of each individual. By practicing relaxation therapy regularly, individuals can experience numerous benefits, including reduced tension, improved sleep, and better overall health. At Turning Point, we believe that every person deserves to feel relaxed and at peace, and we strive to empower individuals with the tools they need to achieve that.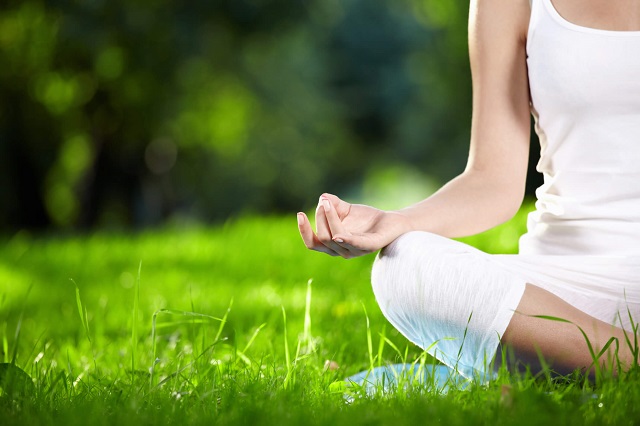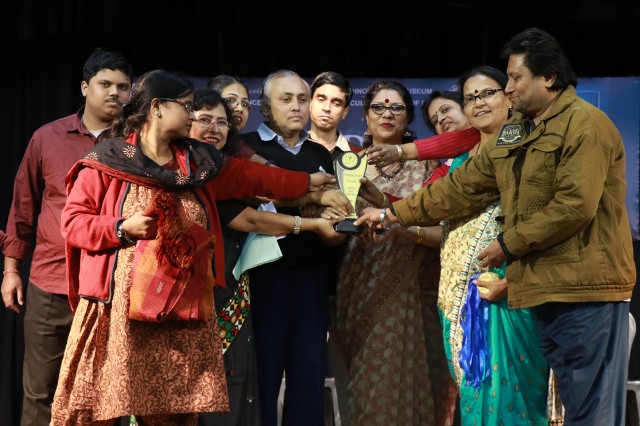 Association with Global Platform
The Turning Point collaborates with Global Play Brigade (GPB), a platform with branches in 75 countries, and it has been instrumental in promoting creativity, expression, and meaningful connections among individuals facing mental health challenges. Through their association with Global Play Brigade, Turning Point has organized multiple programs, providing participants with an inclusive environment where they can explore their pain and challenges creatively. This collaboration helps individuals become more open, flexible, and curious about people from all around the world, fostering patience, and acceptance, and breaking down borders and divisions. Ishita Sanyal, the Founder, and Director of Turning Point, proudly serves as the Indian representative of Global Play Brigade, alongside dedicated volunteers, conducting various play workshops throughout the year, contributing to the overall mission of promoting mental well-being.